Bahía Restaurant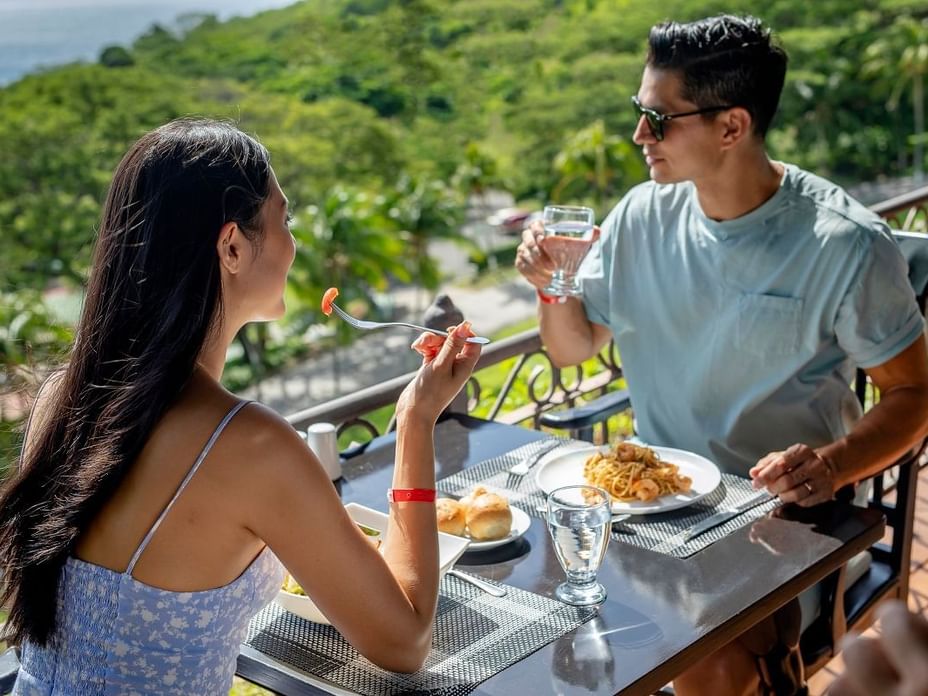 The restaurant offers you different types of buffet stations with options for all tastes and preferences. A place that highlights the typical aromas and flavors of Costa Rican culture.
The day begins with the famous Gallo pinto for breakfast and exotic fruits from the region, among other options. For lunch, we have an impressive list of options, including side dishes, meats, pasta, salads, desserts, and all the chef's specialties in terms of meat and condiments for complementary international and national dishes. At night Bahía Restaurant will show you a sample of world gastronomic culture, which smells, colors and flavors will enhance the special theme chosen.
Continental breakfast:
6:30 A.M. to 7:00 A.M.
Breakfast buffet:
7:00 A.M. to 10:00 A.M.
Lunch:
12:00 P.M. to 3:00 P.M.
Coffee Time:
4:00 P.M. to 6:00 P.M.
Dinner:
6:00 P.M. to 10:00 P.M.