Villas Sol Beach Resort
Guanacaste, Costa Rica
Villas Sol Beach Resort is located on the beach in a privileged area immersed between the cliffs of Playa Hermosa, Guanacaste, Costa Rica, surrounded by an exuberant tropical forest with magnificent views of the sea.
A natural paradise that comforts the soul and inspires the senses, ideal to connect with you and your loved ones, relax, unwind, and enjoy the warm hospitality of Costa Ricans.
Our beach hotel is located just 20 minutes by car from Guanacaste International Airport (Liberia, LIR), in Playa Hermosa, famous for its pristine sands and for being one of the most beautiful beaches in Costa Rica, which has the Blue Flag certification (Ecological Program).
Let yourself be seduced by our natural environment, exceptional climate, delicious food, amenities, and hospitality that come together to make you enjoy a memorable stay on the beach in Costa Rica, which we know you will soon want to repeat!
​​Find Yourself Between Nature and Ocean…
Slideshow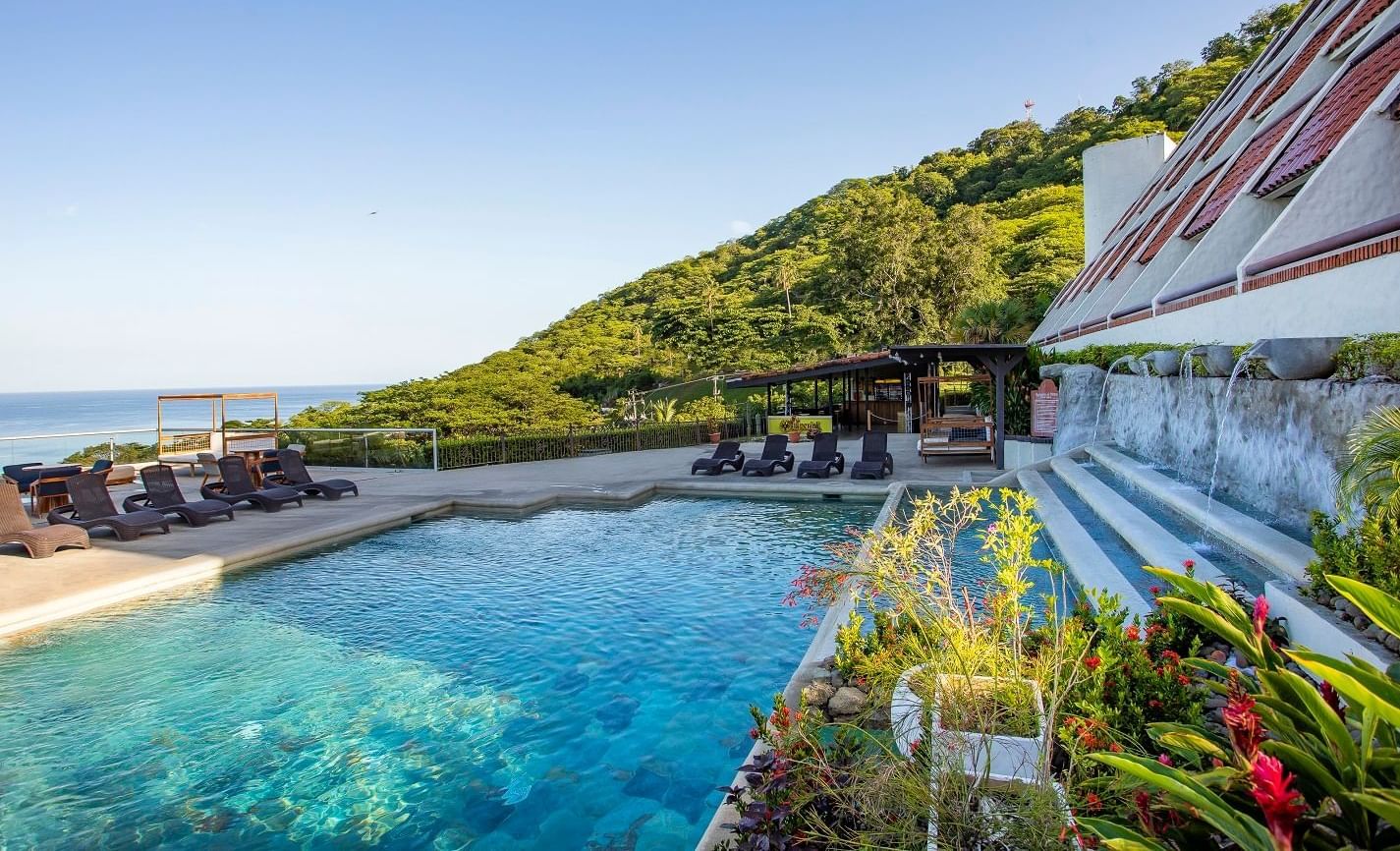 Stay With Us!
Comforting rooms and spacious villas are waiting for you and your family to live a unique experience surrounded by exuberant Costa Rica´s beauty.
Get to know our different types of accommodation, which will help to guarantee an unforgettable stay.
All our rooms and villas are contemporary in style with a light, calming color palettes, warm woods, tile floors, and crisp white bedding. They are equipped with what you need to fully enjoy your stay with us, and some have private balconies or terraces with full or partial views of the sea, making them your private oasis to relax and revitalize.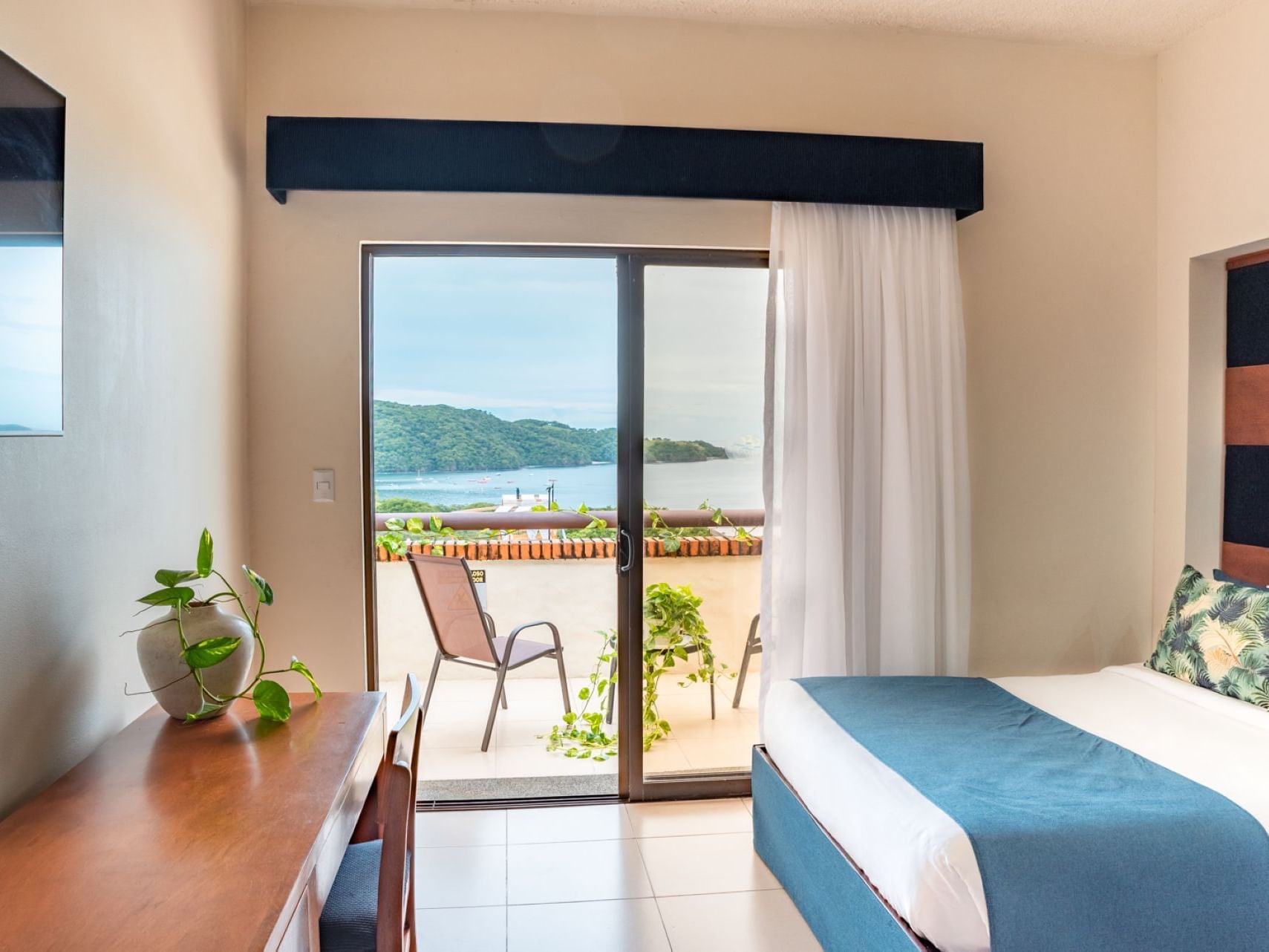 This room is equipped with two queen-size beds and a large terrace/balcony with ocean views. They also have a desk area, chairs, a large closet, a bathroom with a rain shower, and personal amenities. These rooms have a sliding glass door that gives you easy access to the balcony/terrace and are located at a very convenient distance from our main social areas.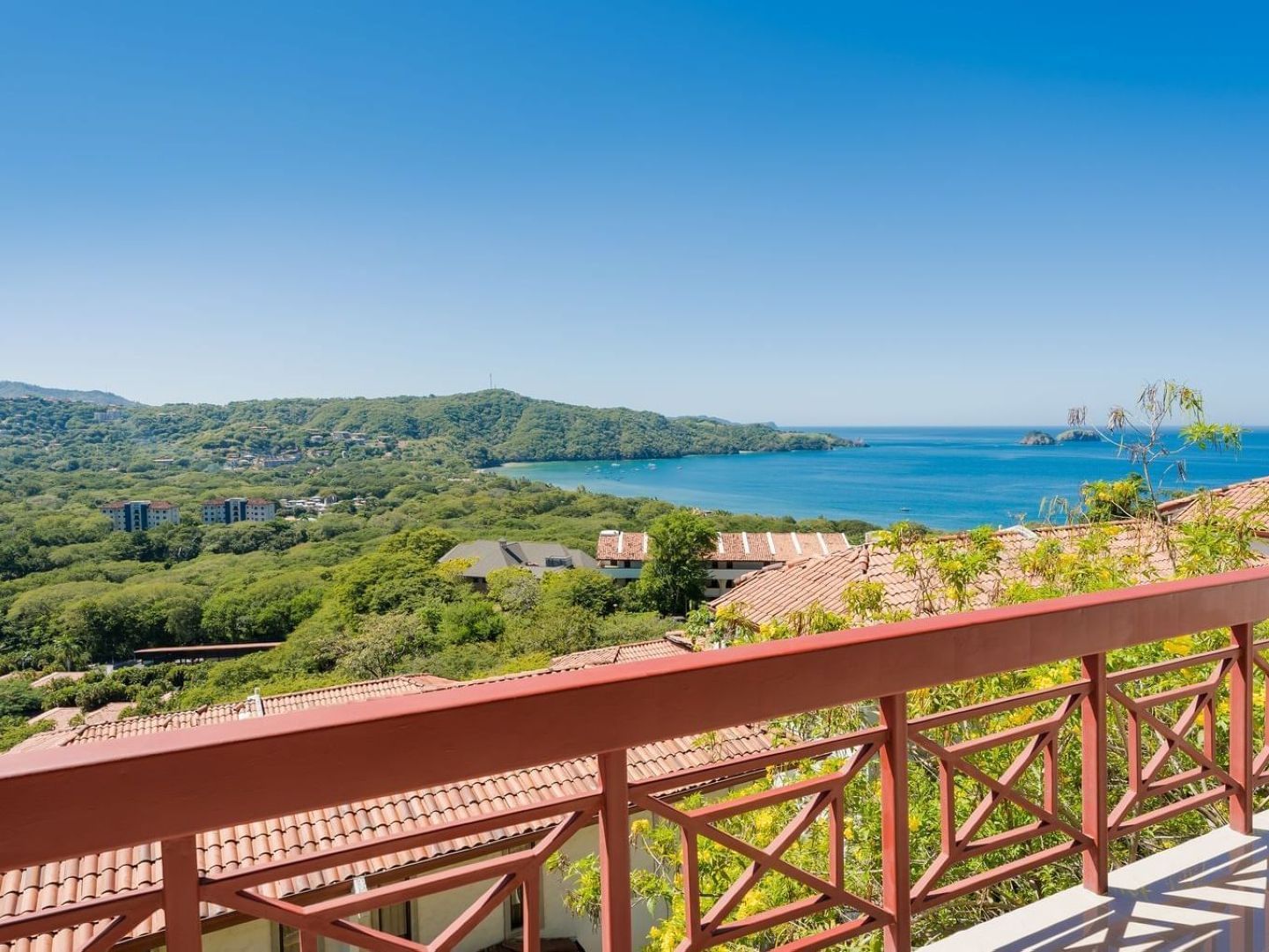 This Villa for 6 people has two floors and its design allows for an optimal distribution that connects all the social areas within the Villa. Its large terrace offers an imposing panoramic view of Playa Hermosa.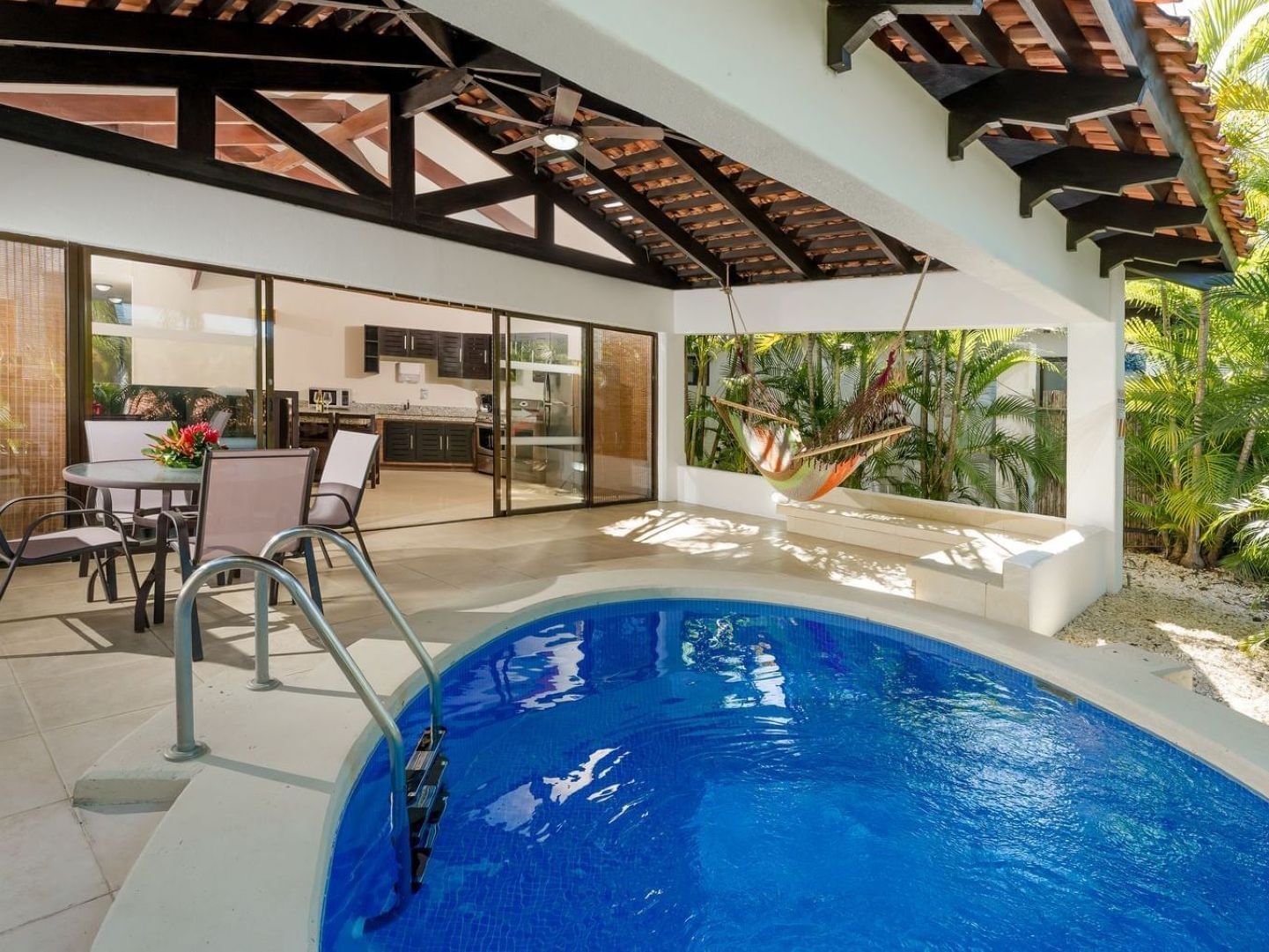 Its private terrace with its own outdoor pool will guarantee you unforgettable moments in this villa designed for up to 8 people. This space was designed to have a perfect balance by merging the rest areas with a slight separation from the social areas of the villa.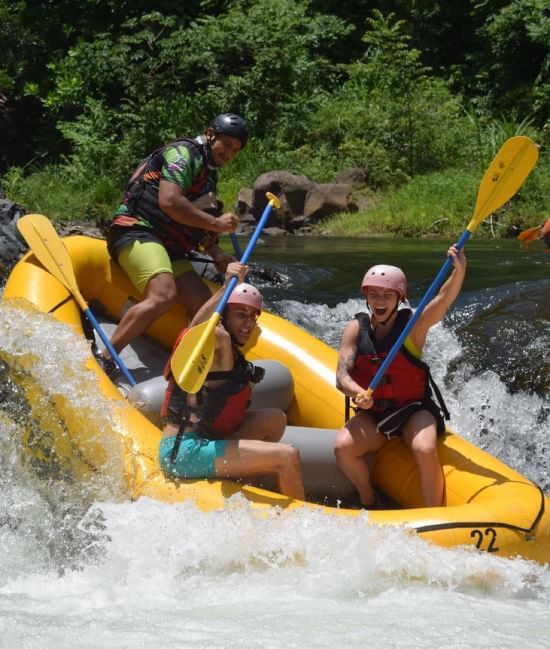 Things To Do
Our concierge will be happy to book tours to various attractions and activities in the area such as ecological tourism, extreme sports, water sports, sailing and other activities of your interest, in which you can experience the rich culture, natural beauty and adventures of Costa Rica.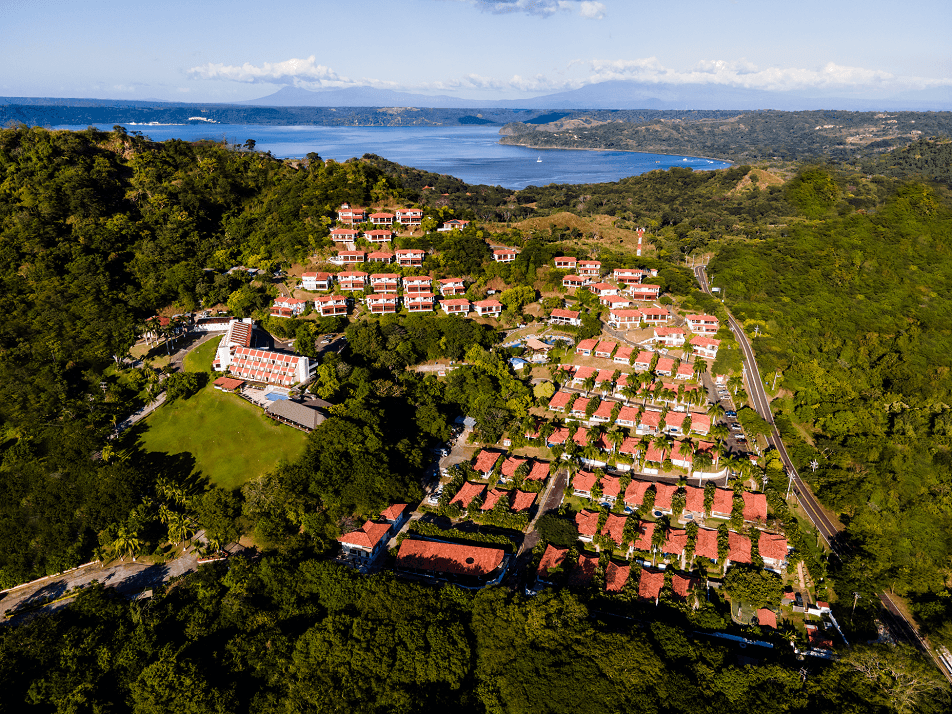 Reviews
Read our hotel reviews to experience Villas Sol Beach Resort through the eyes of your fellow travelers.
Its All-inclusive, so you don't have to worry

The Villa with a private pool is beautiful. The place is All-inclusive, so you don't have to worry about cooking, just swimming in the pool. Friendly staff!

2023-05-31
The treatment of the employees is very good, especially those of Bar Kenneth and Diego. We were able to speak to the chef and he was very friendly. The driver of the internal transport was very kind to my children. This is definitely how all drivers should be. 1000% recommended!

2023-05-31
The Resort is beautiful, restful, and very clean. The staff was professional, friendly and very helpful

2023-05-31