Tropical Paradise
Immersed in the cliff of Playa Hermosa, Guanacaste, with impressive views of the sea, is Villas Sol Beach Resort. Our All-Inclusive resort is about 20 minutes from the Liberia airport (Daniel Oduber) and just five minutes from Playa Hermosa on our free internal transportation service and we are very close to the beautiful Coco and Ocotal beaches, the Papagayo Golf Club, and the Haras del Mar Equestrian Center.
Playa Hermosa Guanacaste is well known for its crystal clear sea and for being surrounded by a green tropical forest and beautiful mountains. It allows you to enjoy different water activities and it has the recognition of Ecological Blue Flag and is a go-to destination by tourists for its natural environment and calm waves.
Playa Hermosa, translate to beautiful beach lives up to its name, being one of the most beautiful beaches in the country. This place will be your perfect refuge to rest, revitalize and connect with yourself. Its located in the area of ​​the Gulf of Papagayo, which is known for its prestigious location and proximity to several national parks, which contributes to its incredible landscapes and beautiful beaches with incredibly clear waters.
The Gulf of Papagayo and its coastline are places of important tourism projects and its planning consists of the sustainable development of the area, with the main purpose of protecting natural resources.
Playas del Coco Down Town is the closest coastal community to our resort and is located in the district of Carrillo, Guanacaste. It is one of the fastest-growing tourist areas in the Gulf of Papagayo and one of the most popular vacation destinations for Costa Rican and foreign tourists. "El Coco" is a good place for water activities such as: diving, sailing, sport fishing and surf tours in world famous sites such as Roca Bruja and Ollies Point.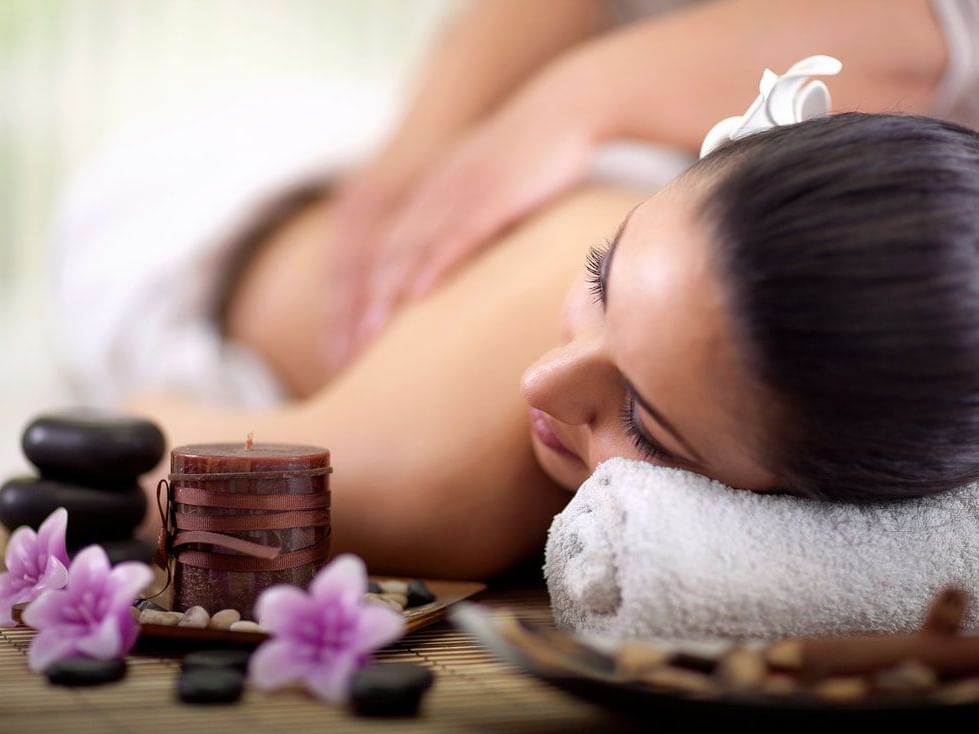 Soul Spa
Let Soul Spa purify your senses and energy emerging from within. The moment you arrive you will be transported to a calm and relaxing oasis with magnificent ocean views that will revitalize you with each breath.
Our professionals will be happy to help you to choose which massage is the best for you! You will enjoy a relaxing moment in the right massage space.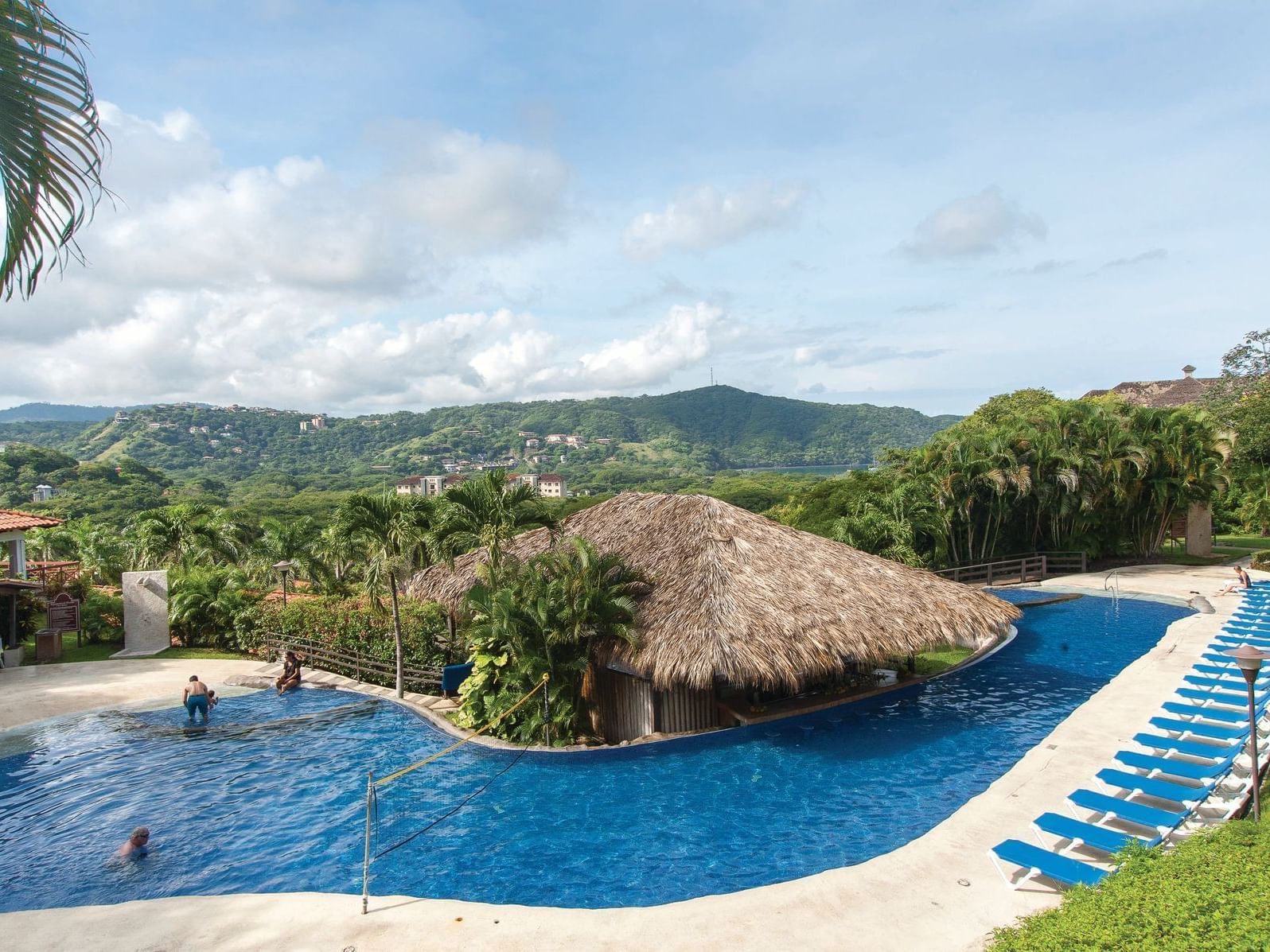 Poolside Areas
You can enjoy the sun hours in our pools & lounge areas where you will reactivate your body energy and get a nice tan color on your skin.
Also, you can enjoy the wet bar, jacuzzi, entertainment, and snacks bar.
Villas Sol Hotel & Beach Resort has two swimming pools, open to all ages.
One of them is near the Wet Bar, the snack area, and the Jacuzzi. It is surrounded by a festive atmosphere with music, games, and contests. The other pool is in a more serene environment, next to The Sunset Deck and Bar Gaviota.
Schedule:
8 am to 8 pm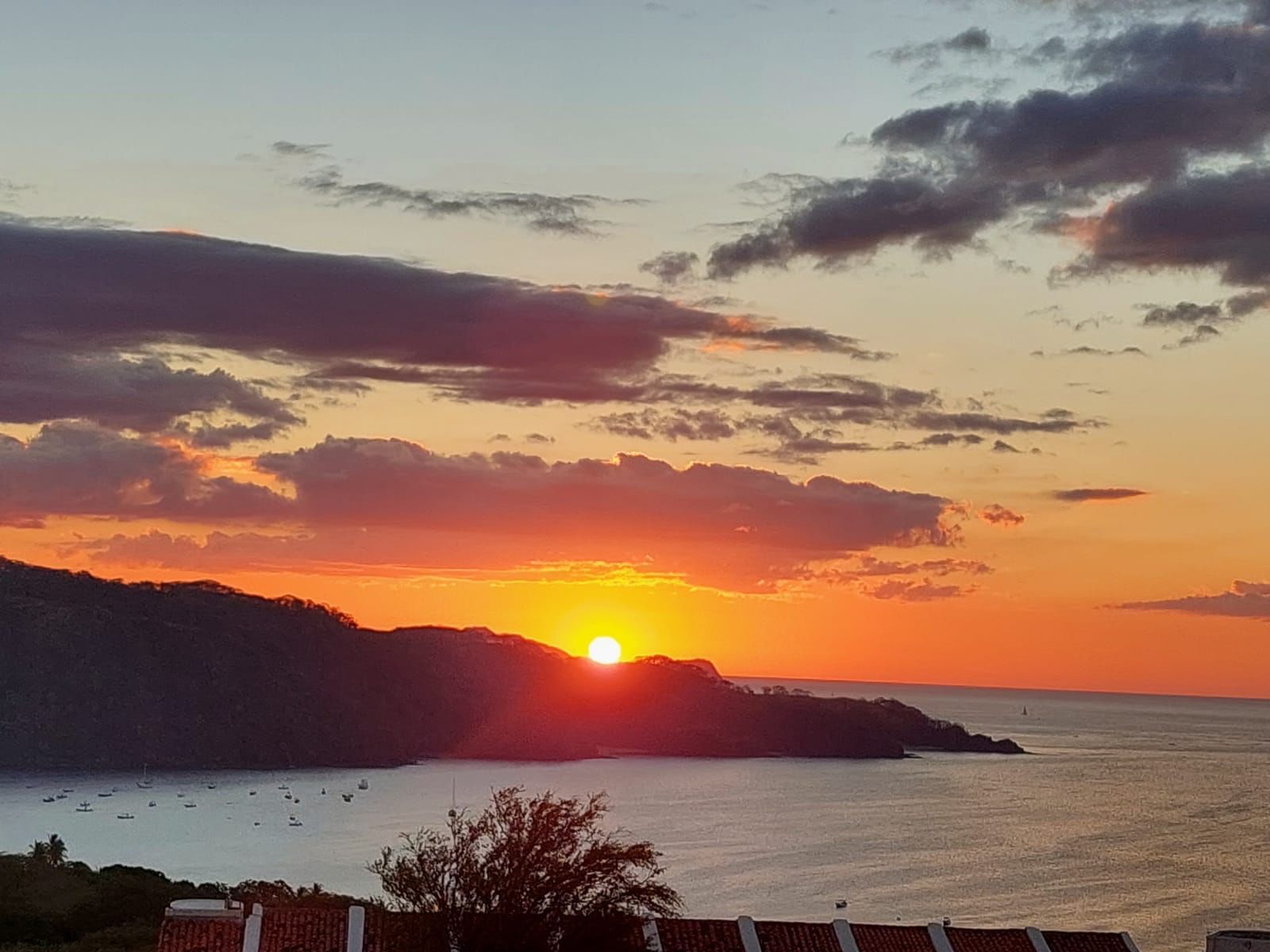 The Sunset Deck
This is a magnificent spot to enjoy the majestic view of the Pacific Ocean. Here, our guest can admire a glorious view of the sea and the mountains.
This venue can also be reserved for private cocktails, breakfasts, lunches, dinners, weddings, anniversaries, yoga groups, among others activities.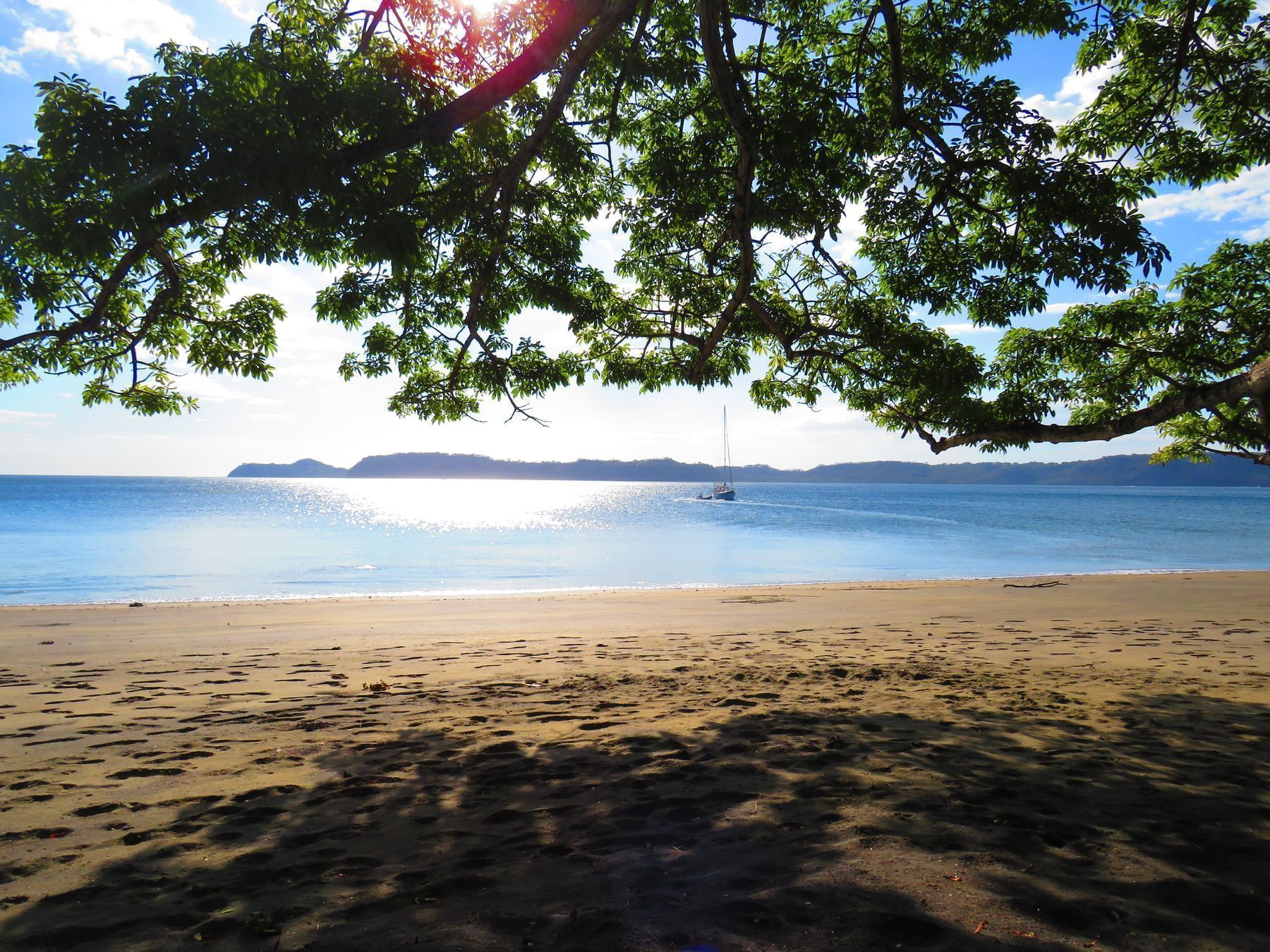 Beach Front Solarium
This space located on the sand, right in front of the sea, will allow you to rest, sunbathe on our lounge chairs and relax with our natural visual spectacle full of sounds and colors. Here you can let yourself be enveloped by the coming and going of the waves and feel the relaxing sea breeze.
This place is 5 minutes from the hotel and you can reach it on foot or by our shuttle.