Jessica Anne Classic Sailing Tour
Sail through the beautiful Gold Coast of Costa Rica!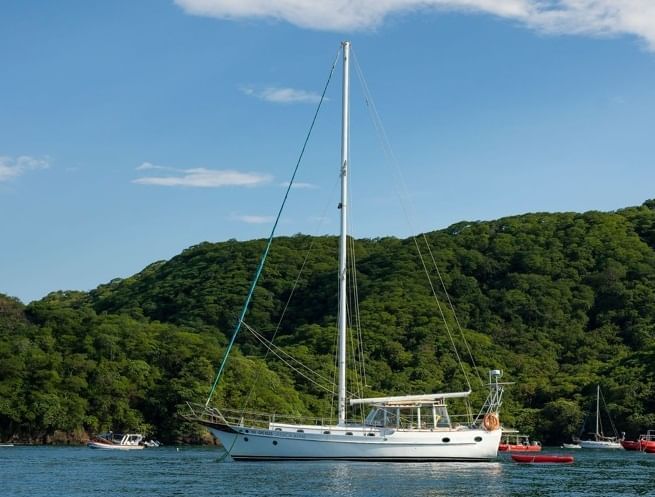 Along Costa Rica's Gold Coast, while passing by some of Guanacaste's exotic bays and crystal clear beaches, snorkel in the bay or simply relax on beautiful deserted beaches.
Tour description: To begin with, guests board the shuttle at the hotel reception to the first entrance of Playa Hermosa, which is approximately 2 kilometers long and takes between 8 to 10 minutes to reach the boarding point. Once on-site you will be welcomed by the crew team previously identified with the Villas Sol uniform to board the boat with a maximum capacity for 6 people, which will take you to the majestic Jessica Anne where a transfer will be made, when all guests are on board a safety briefing and activities will begin, taking into account the following points.
Availability: We have 2 schedules subject to availability, the minimum number of people for the tour is 4. Schedule for morning tour: From 09:00 am to 12:30 am. Schedule for afternoon tour (sunset): From 14:00 pm to 17:45 pm approx.
Tour includes: Tour guide. Snacks and drinks.
Activities: Snorkeling equipment, kayak, paddle board and life jackets
Prices: $95 for adults and $65 for children from 5 to 12 years old (including 13% taxes)
Contact: For reservations or more information, you can contact us at WhatsApp 8701 8008 or at contactus@villassol.com